2021 report: continued activity and expansion abroad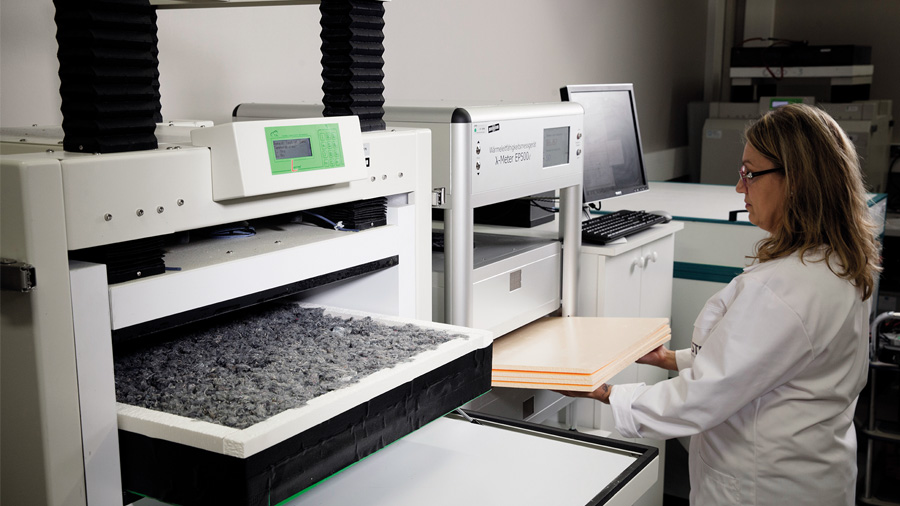 Last year resulted in a sound, stable performance, which is a gratifying outcome given the health and economic crisis and supply chain issues for some components, such as polystyrene and cardboard, which are used in the manufacture of insulation systems.
This underscores the importance of being able to rely on certified and monitored materials and systems in complex times.
This is ACERMI certification's raison d'être, and the loyalty of customers with certified products demonstrates it.
Some highlights:
The number of certificates has levelled out at over 900 since 2019, and stood at 924 in 2021.
All ACERMI-certified contractors have renewed their certificate applications, preferring quality and reliability over choosing to meet a lower requirement in the face of shortages and price increases.
The number of contractors holding ACERMI certificates abroad is growing rapidly and now represents a third of the total number of certificates. Half of manufacturing plants making ACERMI-certified products are abroad.
Product diversification continues, with a notable increase in the share of biosourced insulators (+4%) compared with previous years.
The Uses matrix was updated in 2021. It now includes 7 families and 38 types of Uses. In 2021, 459 certificates mention at least one use.
See the 2021 activity report online.